Eniarof 29 AKA Faniarof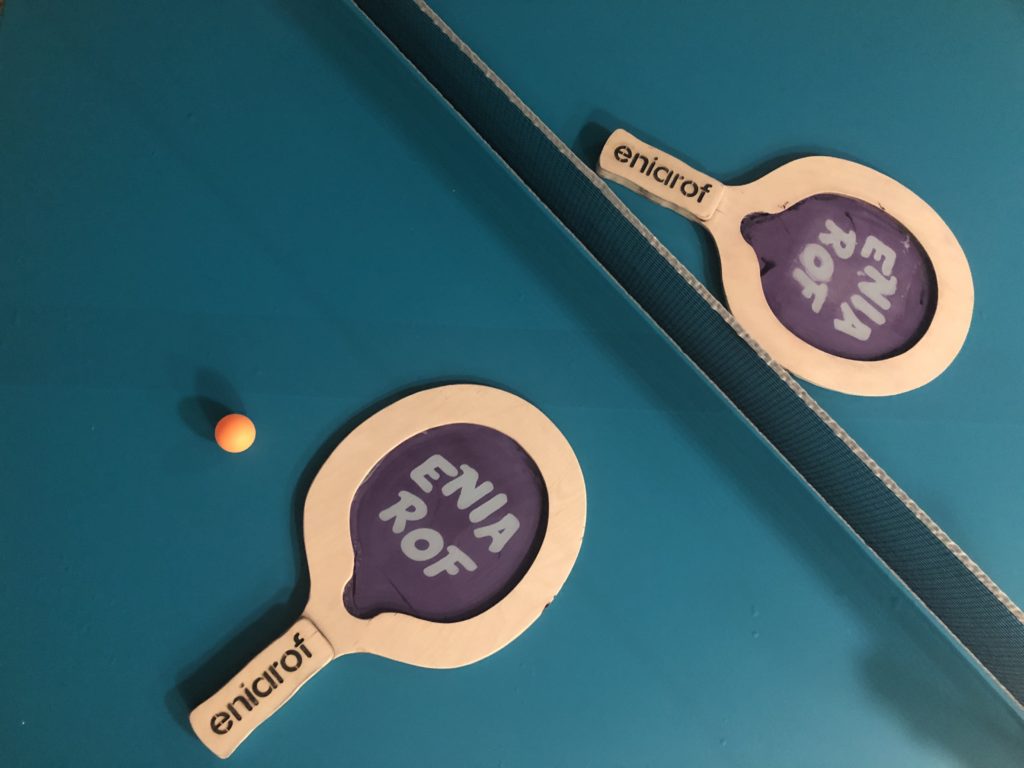 This Saturday, September 4 2021, we had the pleasure of presenting several attractions created during an intense week in the FAN fablab Rosny.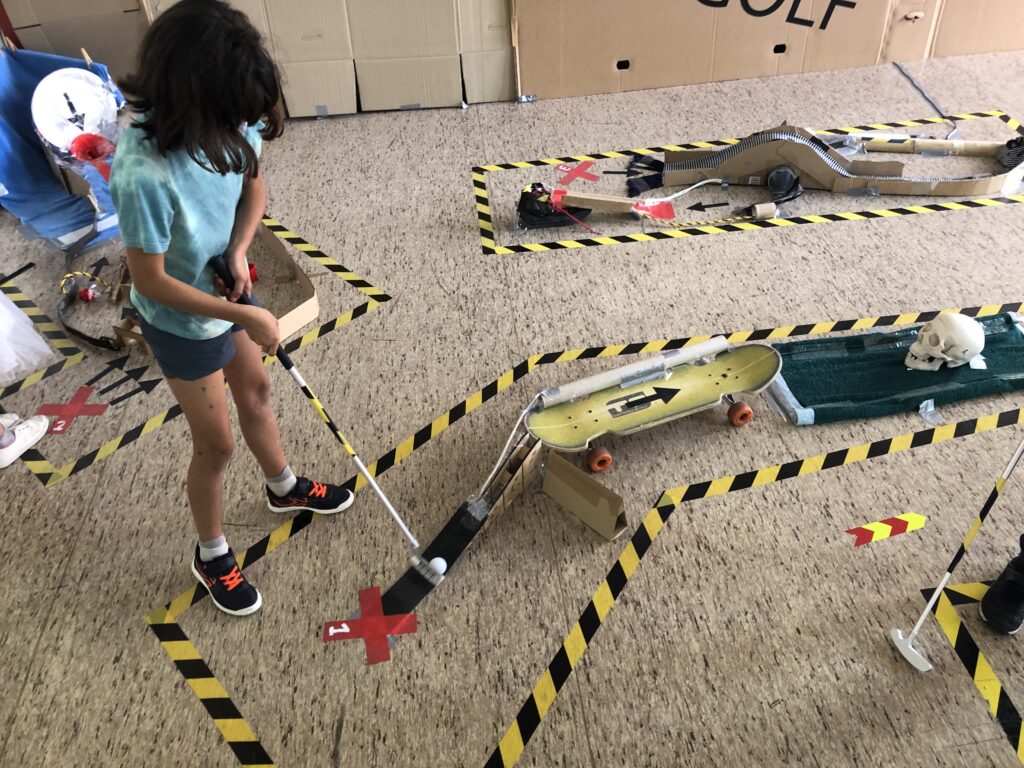 I had the opportunity to present Eniagolf. A mini golf set of tracks made from waste and objects found on site.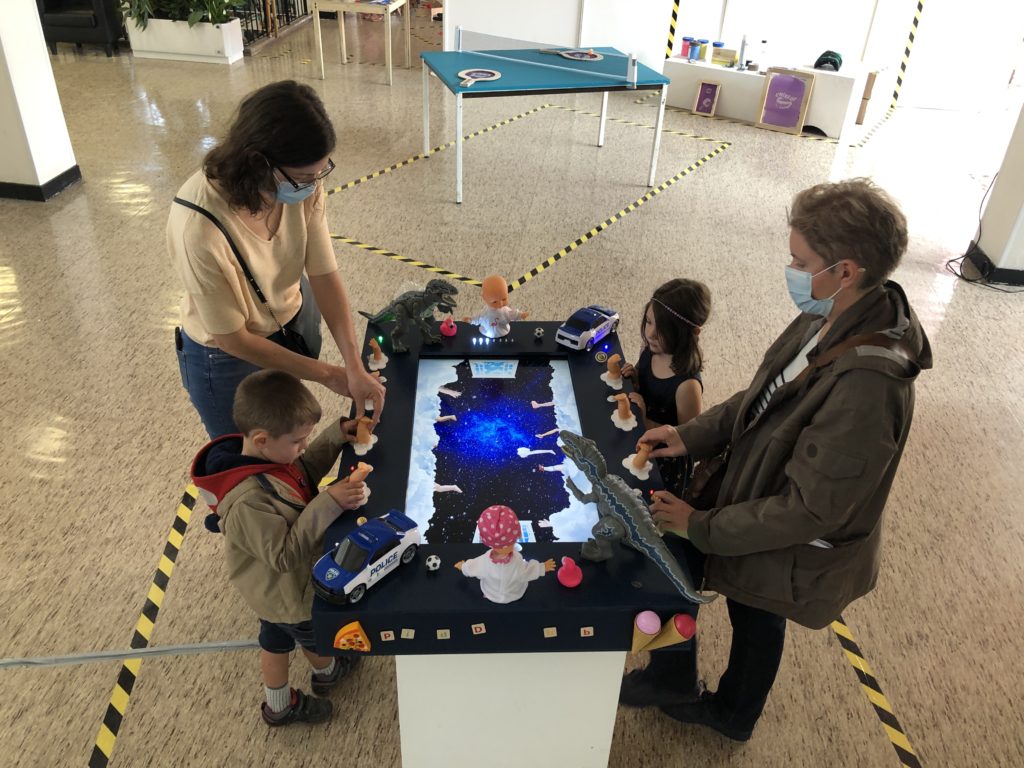 Tatiana Villela Dos Santos and Olivier Drouet have revisited the table football game through an attraction called « pied de bébé » kind of surreal table football with T_Rex, the police, fire, feet that move in all directions and lot of controllers everywhere. Tatiana also made a great video where she explains the origine of Eniarof and all the other attractions presented for this edition.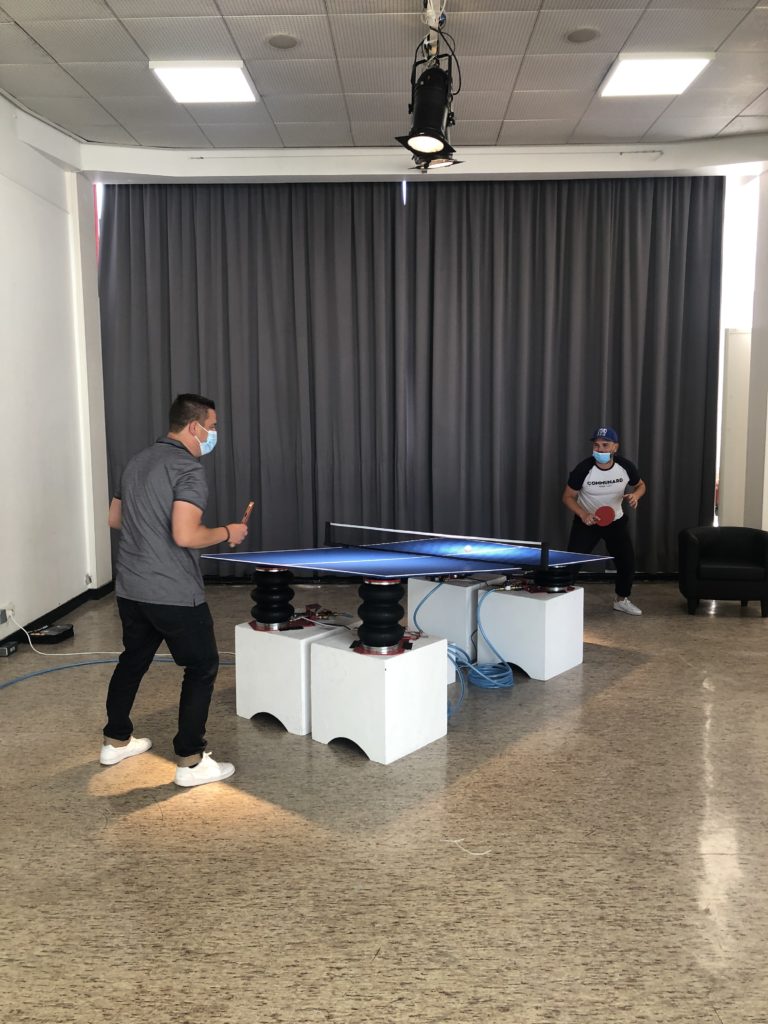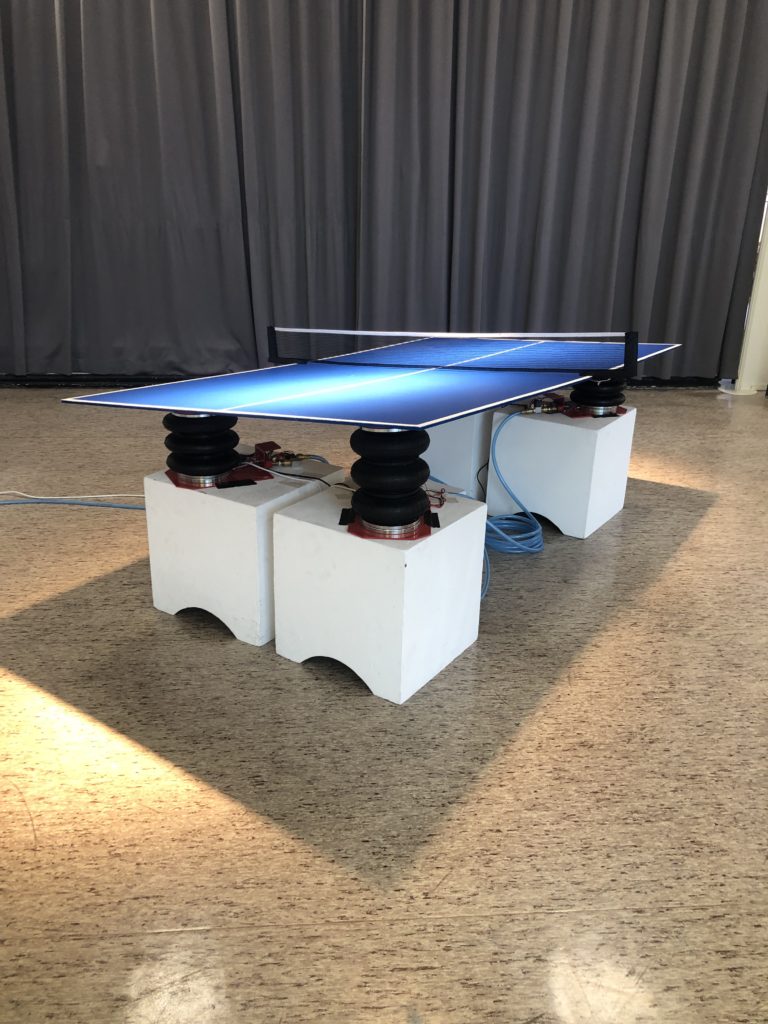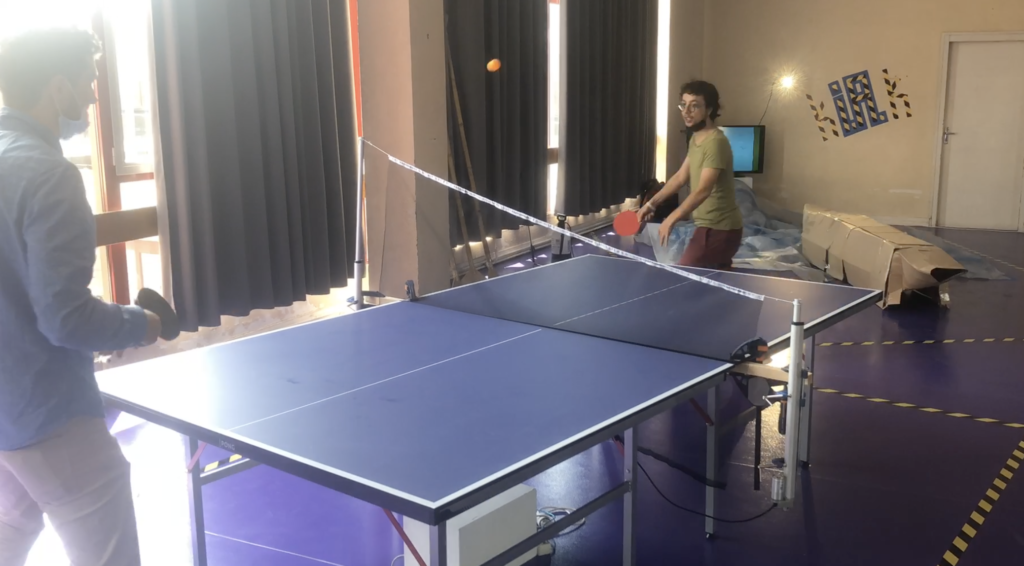 Manuel and I have revisited the PingPong table by presenting two tables which each have a behavior that enhances or complexify the playability for the players. One table on four hydraulics cylinders is oriented like an animal which arches itself and which one disturbs, asking the players to anticipate the orientations taken by the ball. The second table had a motorized net which transformed some sequences of play into a badminton match and at other times into a strategic play when the net went diagonally.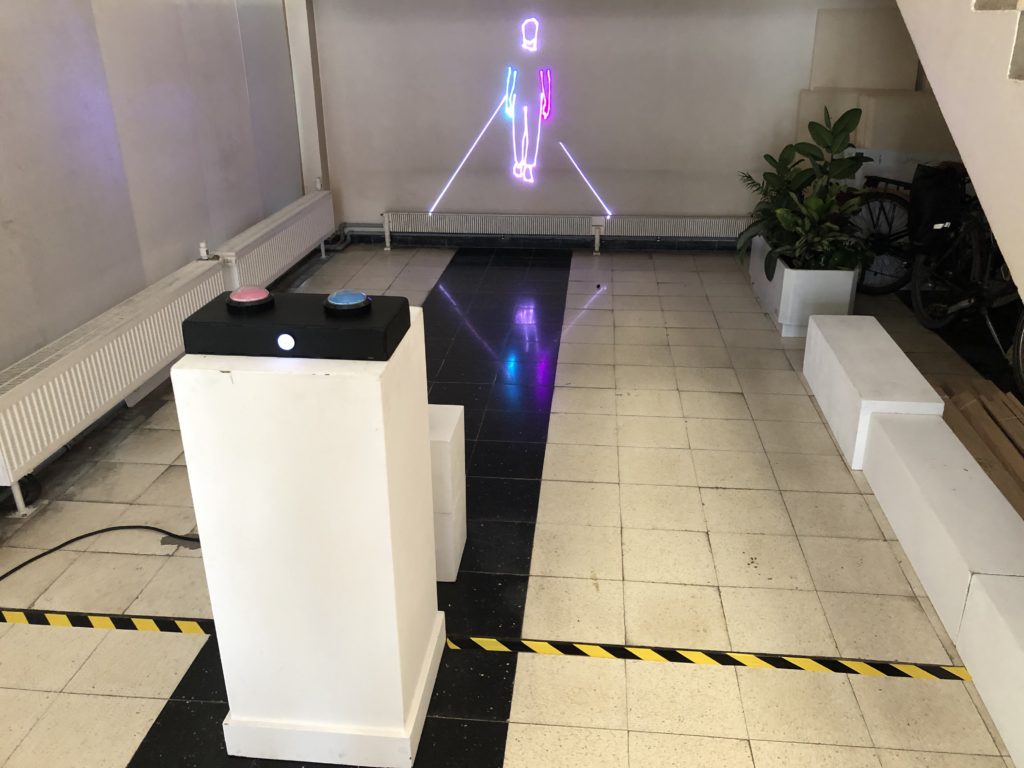 Bertrand Planes made a tug-of-war game in the spirit of the summer games like on the old computer from the 80s with a laser display and a so 80's atmosphere sound.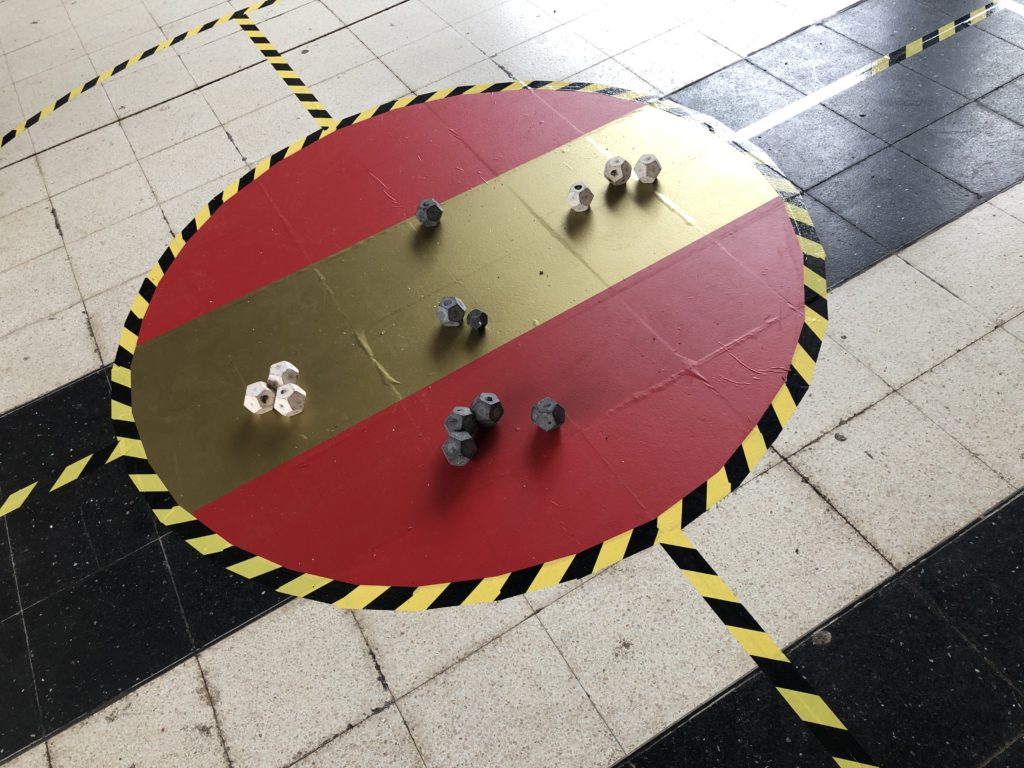 Thomas Molles has hijacked the french game of Pétanque by creating cubic balls incorporating magnets. By keeping approximately the same rules except that it was necessary to « péguer » a word from the south of France meaning that something sticks.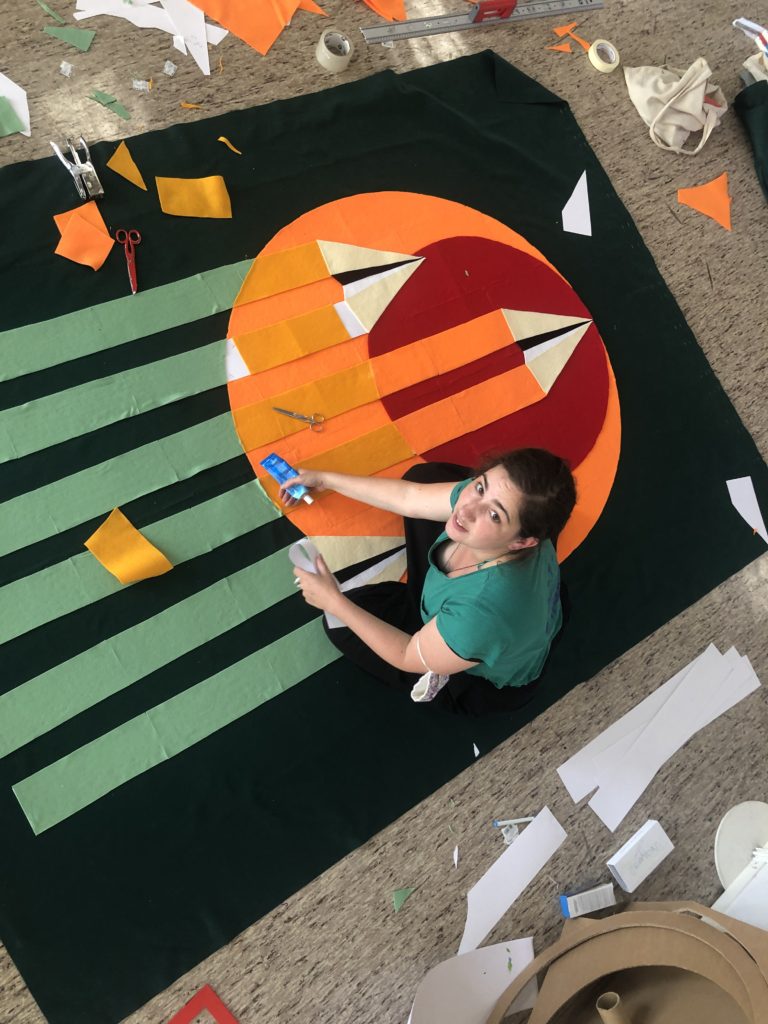 Sophie Daste created a paper plane folding competition with the constraint of having to cross a fan field. The planes then crashed into a felt fresco reminiscent of a retro aesthetic of the coats of arms of the air force.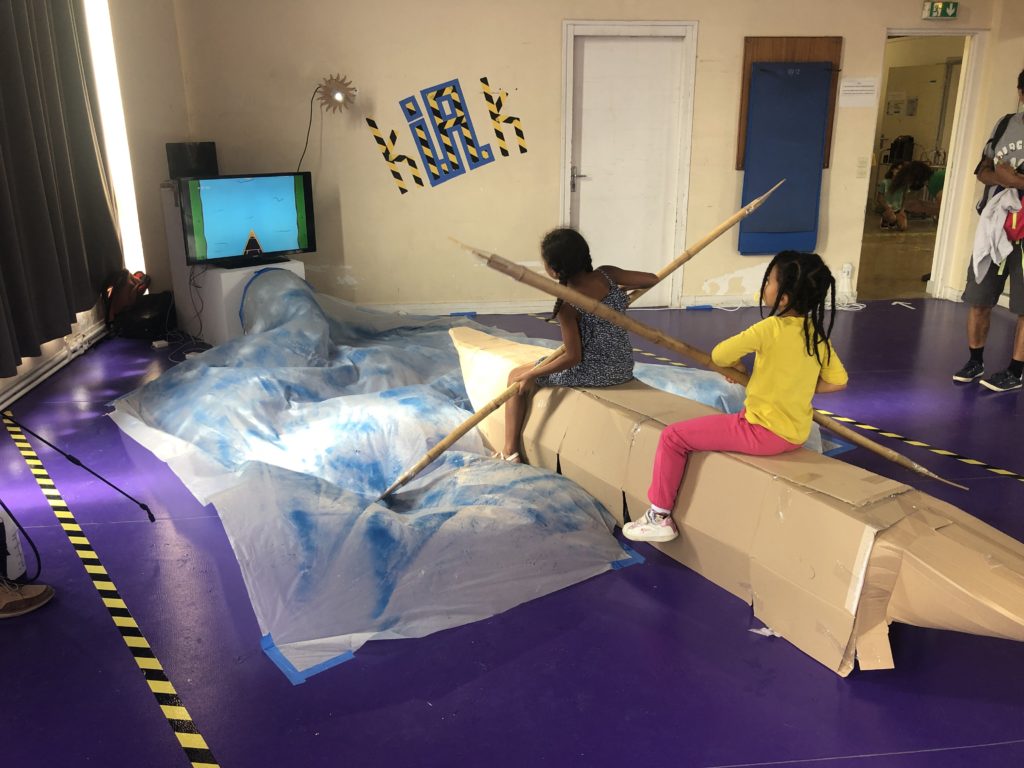 Paul Gaston created KIAK a game using AI and the recognition of the positioning of people to make a game of kayaking in the spirit of TV games played on the phone of the 90s.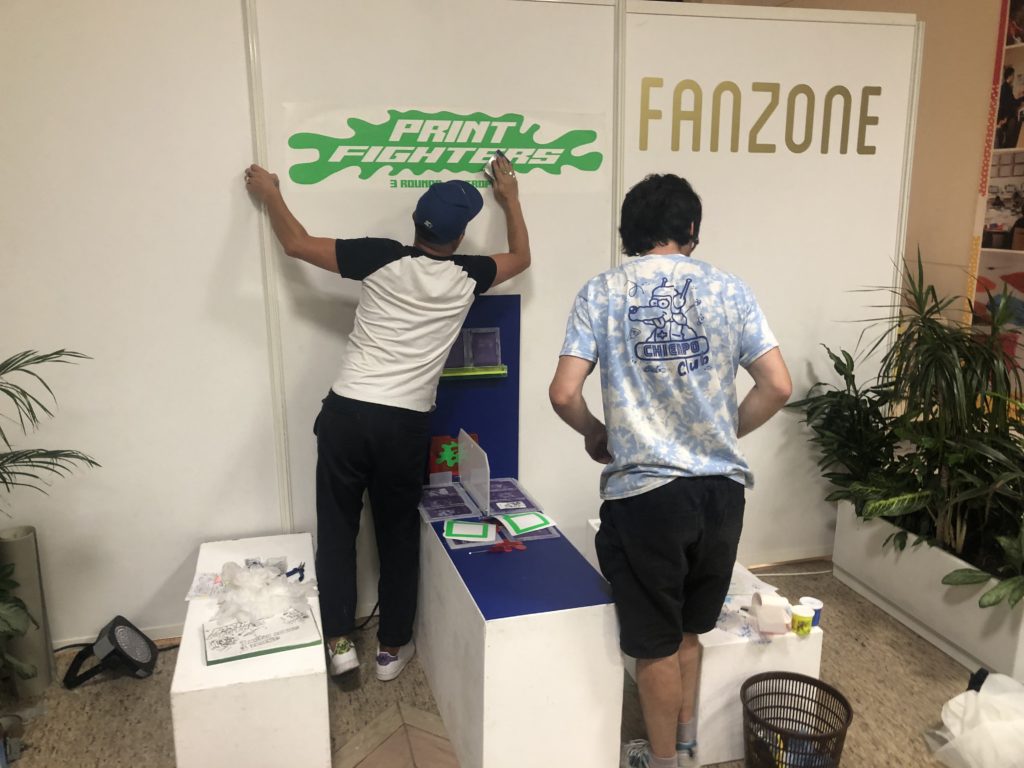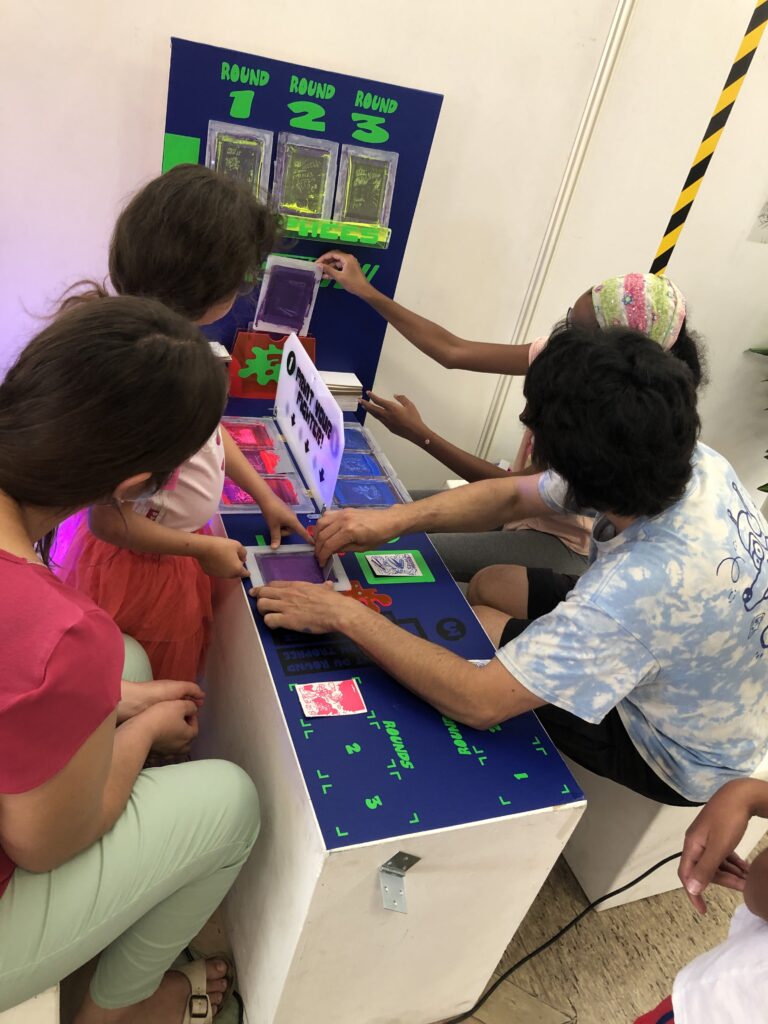 Jérémie Cortical A.K.A Chienpo made a live screen-printing card game to then compete in a kind of rock, paper & scissors modified game.
We then ended up with a silkscreen party with the participants.